When it comes to Caribbean Region, the things come to your mind are the West Indian Cricket Team, calypso dance and Caribbean music. But, there are much more things, that are special to the Caribbean region. The virgin natural beauty, tropical climate, and the friendly locals have made the Island a great place to live. And if you are on the verge of your retirement, check out these 6 reasons to settle down at the Caribbean Islands.
Diversified Beauty
The Caribbean Islands are abunch of several islands which are completely different from each other. From the natural beauty of the cultural heritage, each island contains its uniqueness, and when you become an inhabitant of the place, you will understand it easily. If you want a township to live with all benefits, you can get here while enjoying pristine natural beauty is also very welcoming.
Strong Expat Community
You won't feel alone while choosing any Caribbean Island to live after retirement. The Islands get so many expats that there are strong and established acommunity of expats who can keep you connected and enjoying local life would be super easy and exciting. You can even get people from your own country to socialize.
Accessibility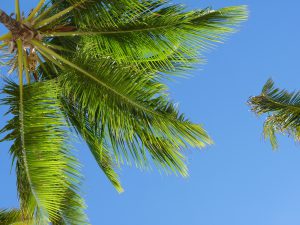 Staying at the Caribbean islands means you are living in nature's lap. But, that doesn't mean you are staying out of the touch of town civilization. The proximity of North America is obviously an additional benefit for all the retirees. The scheduled flights can easily connect you to your friends and distant family members. You can also stay connected with Europe and other fields.
Lip-smacking Cuisine
Imagine of having a kitchen garden at your backyard and picking fresh fruits and vegetables from there to cook your meal! The soil of the Caribbean region is really very fertile and suitable for all tropical fruits and vegetables. Not only that but the Caribbean Islands are also famous for natural herbs and spices. From the local cuisine to the chef's specialty of big cities, the Caribbean cuisine is really something which you can cherish wholeheartedly.
Awesome Weather
If you are from a winter-based country, the tropical warmth will soothe you a lot. Usually, the seasonal temperature doesn't vary that much, and you can expect many bright sunshine days throughout the year. How about enjoying your sunbath on a sun-soaked beach? Relaxing, right?
Natural Beauty
The uniqueness of natural beauty you get here is unmatched to anywhere in the world. If there is something heaven on this earth, that is in the Caribbean Islands. The white sand beaches, azure blue sea, lush green forests and the vast landscape, bordered with mountain can blow your mind and make you forget all your miseries in life. Enjoy your leisure or go for adventurous sports- the Caribbean Island will welcome you with open hands.
So, these are very few reasons to live in the Caribbean Islands after retirement. If you want to live your dream, this is your destination.