After all those years of deadline, target, presentation and performance, it is the time when you can get a life of your own. Throughout your life, you have lived to fulfill others' dream. After retirement, this is the time when you get a chance to fulfill yours. So, say goodbye to your old life, pack your bags, and fly to the Caribbean Islands to spend the rest of your life in nature's lap.
Reasons to Choose the Caribbean Islands after Retirement
There are lots of hectic and high-end places where you can have an extraordinary lifestyle. Why choose the Caribbean islands? Actually, so far you have been living a crowded city life with its all dark alleys and depressed evenings. It's time to live alife free from any hazards, whether it is material or surreal. The Caribbean Island will welcome you with its sun-kissed beach, awesome tropical weather, golden and bright sunshine days, azure water with huge waves and obviously, vast greenery with mountains. To state why to choose these islands to live happily, you can pay attention to the following reasons-
Connectivity
You are staying in nature's lap but not out of the touch of modern civilization. Within few hours, you can reach in North America through flights. Even, you can stay connected with Europe and other areas as the transportation system is great on these islands.
Awesome Natural Beauty
This is one of the most important reasons to live life here after retirement. The pristine natural beauty will soothe your tiring eyes, and you will be addicted to the place that you won't want to return to city life ever. The beaches, water bodies, bordering mountains and the vast landscape will remind you some painting of any famous artist.
Established Expat Community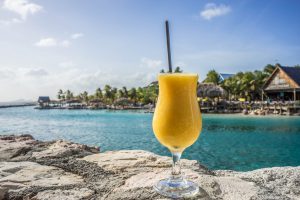 There is no chance to be left alone in the Caribbean Islands. People from different countries are going there to live forever. Therefore, strong expat communities have been formed there. You will get assistance and help from people to get localized with local system and people. You even can get people from your country or state and build a strong acquaintance with them to socialize on weekends.
Welcoming People
If you want warmth and great hospitality from the locals, the Caribbean Island is the great place for that. No matter where you live on this Island, you will receive hearty welcome by the local people. You will be surprised to know that you can get assistance from completely stranger and they want nothing in return. It is definitely a great experience to have a friendly neighborhood, right?
Real Estate/Property
It is true that property is quite expensive here, but you will be confused with huge choices you can have here. From 1-2 bedroom apartments and condos to bungalows and villas, you can get everything here.
So, if you want to build property after retirement, it will always be a better choice to stay out of the hustle and bustle of the city life and live life peacefully. What can be the best choice than the Caribbean Islands.