Retiring in the Caribbean has become a very popular option for people living in the USA and for good reasons as you will see here. After selling your youthful years to raising your family and to your bosses at work, it is only fair that in your twilight years, you give yourself a break and get away from it all. Just go and enjoy all year round sunshine in the Caribbean. As you will see here, there are some destinations that will not wipe out your pension. Don't forget to avoid any kind of fake schools of driving out there. It' won't be much helpful in this paradise!
The Dominican Republic
This country is very welcoming to retirees and expatriates because they have a law that says as long as you can show a stable income of at least $1500 every month, then you are welcome to live there. Property prices are cheap and there is no minimum retirement age required. Just go, even if you are retiring young and you will have a nice time. This country also has some of the best and affordable medical care.
Belize
Belize is large and many people say that the best place to retire to is Ambergris Caye where about $2000 to $3000 a month is enough to help you live. For less than $200,000, you can get a good property that will serve you very well. At the same time, you will also find the internet, electricity and water connections very reliable. It is little wonder that most expatriates living in Belize prefer Ambergris Caye.
Roatan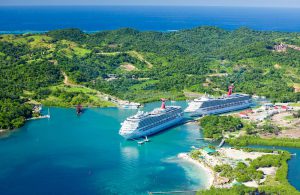 This island is in the Honduras and for many years, it has been a divers' paradise but that is now changing fast, with many retirees choosing Honduras as their retirement home. Not only is it sunny for most times of the year, but it is also surrounded by some of the best, white and pristine beaches of the world. It is quite the ideal destination for a retired person who has worked hard all of their life. If you are a couple, the cost of living every month can be as little as $2000, which is quite a good deal. There is a large expatriate community living there so you will feel right at home.
Nicaragua – Big Corn Island
Big Corn is quite a name for an island that is only four square miles and has less than 7000 people living on it. It is surrounded by some of the most beautiful beaches in the world. However, there is no food grown on the island and that means it has to come from somewhere. That also means that you have to pay a higher cost for the same. Therefore, maybe you want to avoid it, but the good thing is that life is very slow here, and you will have all the time to enjoy life. Property prices vary but with $150k, you can get a good home.
Hispaniola: Las Terrenas in Haiti and the Dominican Republic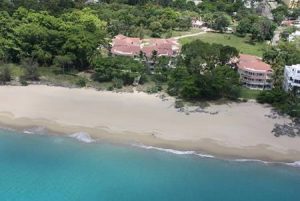 From the aristocratic sounding name, Hispaniola Island in the Dominican Republic is quite the ideal place for you to be if you are looking for an opportunity to experience retirement life in the Caribbean at little cost of say, about $2000 a month for a couple. Hispaniola is shared by Haiti and the Dominican Republic and so you can live on either side. You will love  both sides.
Conclusion
You will love life in the Caribbean. Retiring there is the one act of gratitude that you should do to yourself after working so hard. Life in the Caribbean can be expensive if you do not choose carefully. Remember, this is where all celebrities head. Start with these islands, you will not regret.