Sunshine all year round, pristine beaches and ever-warm turquoise blue waters, a hospitable local people and most importantly, affordable life for any retiree… what more do your old bones need after many years of having the blood and marrow sucked from your body by the relentlessly ruthless corporate of the United States? You will be pleased to know that there is a large expatriate and retiree community from the USA in Santo Domingo. Therefore, you will not feel as if you are missing much.
Here are just a few reasons why you should retire in Santo Domingo.
Affordable life in retirement
America can be very expensive for a person who has retired. However, the Caribbean offers a great respite for people who would like to retire and live a good life with sunshine all around the year. According to the law of the Dominican Republic, if you are a retiree and you can afford just $1500 a month, you can retire there. You just have to show that this is stable income, either from a government pension, independent income or from private pension plans. You do not have to be of a certain minimum age to retire. Just retire.
It is easy to live in the Dominican Republic
It is almost the same as living in Europe, thanks to the improved infrastructure starting with the airports, the rail system and the road network. There are new highways spreading many miles inland and connecting the islands. There are better roads penetrating to the farms thus making even the cost of food lower. Electricity, water and other important amenities are in abundance.
You can afford to buy property there
There are many choices for you if you would like to buy property in the Dominican Republic starting with the condos whose prices start at $100 for every square meter. For even $100000, you can find a condo that has everything you need and then you can add a few things to make your life there comfortable. If you have the money, you could buy a few properties there so that you sell them or rent them out to retirees who come to the Dominican Republic in future.
There is affordable and high quality health care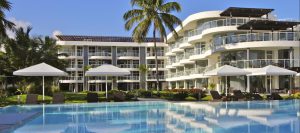 Cabarete, Sosua and Puerto Plata are some of the towns where you will be able to find affordable health care. In addition, there are many services for alternative health like acupuncture, physiotherapy, chiropractic and many more. If you are retiring to the Dominican Republic on account of your bad health, you will find affordable medical care.
A large community of retirees and expatriates
The Dominican Republic is home to many retirees as well as expatriates and therefore you will always feel as if you are home. This means that almost all the amenities that you have been used to at home are readily available here. For its weather, fast growing economy, great medical care and affordable properties, the Dominican Republic has been a choice retirement and expatriate destination for many people.
Conclusion
Many retirees choose to retire in the Dominican Republic because of its lovely weather, hospitable people, good medical care and affordability where with even less than $2000 a month, you can live a very good life. If you buy your own property, your life there will be much cheaper than that.